We're Here to Help

Request a Duplicate Policy - If you are not able to locate your original policy, we will be happy to mail you a duplicate policy.
Medicare Supplement Life Insurance

Request a Duplicate ID Card - We are happy to provide our policyholder's with a policy identification card. Present your card to your health care provider for verification of your insurance protection or refer to it whenever you contact us.
Medicare Supplement

---
Name Change - To change or correct the spelling of your name. Please print and complete a Name Change Form and send it to us.
Medicare Supplement Life Insurance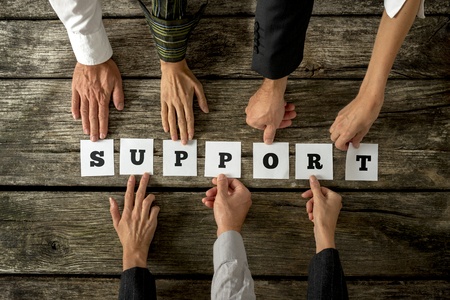 Address Change - To make changes or corrections to your address, please print and complete an Address Change Form and send it to us. In addition to providing the insured's physical residence, you may add or change an address for the following:
Owner Address - The person shown in your policy who has ownership privileges,

Payor Address - Someone responsible for receiving premium notices.

Alternate Payor Address - Someone to receive premium notices in order to avoid an unintentional lapse of coverage.

Claims Address - Someone to receive claims checks: claims explanation of benefits, must have written authorization from insured
Beneficiary Change - To change the beneficiary under a life insurance policy, print and complete a Change of Beneficiary Form and send it to us. Life Insurance

Change of Ownership – To change the ownership control of your policy, please print this form and send it to us. Life Insurance

Other Changes - Please Contact Us
It may be appropriate from time to time to re-evaluate your insurance coverage and make changes to better fit your current needs. You may wish to increase or decrease the amount of coverage provided by your policy or to add or delete persons from coverage. Whatever your needs, we will make every effort to accommodate your request. Increasing coverage or adding a family member may require evidence of insurability. Decreasing the amount of coverage or deleting a dependent does not require additional underwriting. For assistance in making these coverage changes, please contact your Customer Service Associate.
Replacing Company – A change in coverage might not be in your best interest.
---
Billing Made Simple
We strive to help our Policy holders keep premium payments current and avoid any lapse in coverage. The Automatic Bankdraft and Direct Bill Premium Invoicing programs make it easy to always stay on top of premium payments.
Automatic Bank Draft Request: To place your policy on automatic bank draft, please print and complete a Bank Draft Authorization Form and send it to us with a void check. Please no deposit slips as they may not contain correct information.
Download the form
Direct Bill Premium Notice: A Premium due notice will be mailed directly to the authorized person approximately 21 days prior to the policy renewal date, A reminder notice will be mailed 10 days after the due date. A lapse notice will be mailed at the end of the grace period. If you have not received a premium notice within this time frame, please call a Customer Service Associate at our Home Office. If you would like to make a change to your Direct Bill option please print and complete a Request for Service form from our All Forms Download Page.